max value + variety + service
10 Year Tilemax Product Guarantee
Your tile selection process is more than picking the perfect looking tile, it is also important to buy from a NZ company that are willing to guarantee the products they sell. You will get tiles knowing they will last the test of time.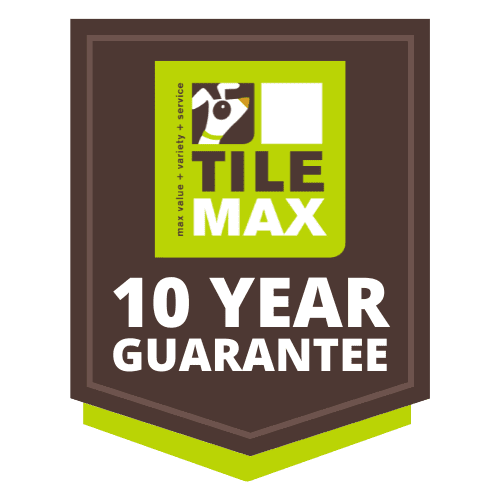 Tilemax is pleased to offer our customers with the added benefit and security knowing the Tile that you select from our Tilemax range is supported with the Tilemax 10 year Tile Guarantee.
The Tilemax 10 year quality Guarantee covers the performance of the tiles purchased from Tilemax on the basis that tile installation is carried out in accordance to the required NZ installation standards and best practice. Guarantee covers replacement of the product or similar Tilemax product if original is no longer available.
Any claims can only be considered if made in writing to either:
Tilemax Limited
27 Te Puni Street
Petone
Lower Hutt 5012
Or, sales@tilemax.co.nz

Any claim must be supported by the copy of invoice, full details of the claim including photos clearly showing the evidence of the claim.
Terms and Conditions apply – see in-store for more details.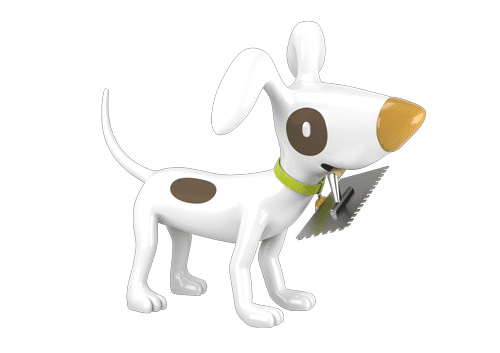 "We hope we can help you in any of your wall and floor covering selections and design."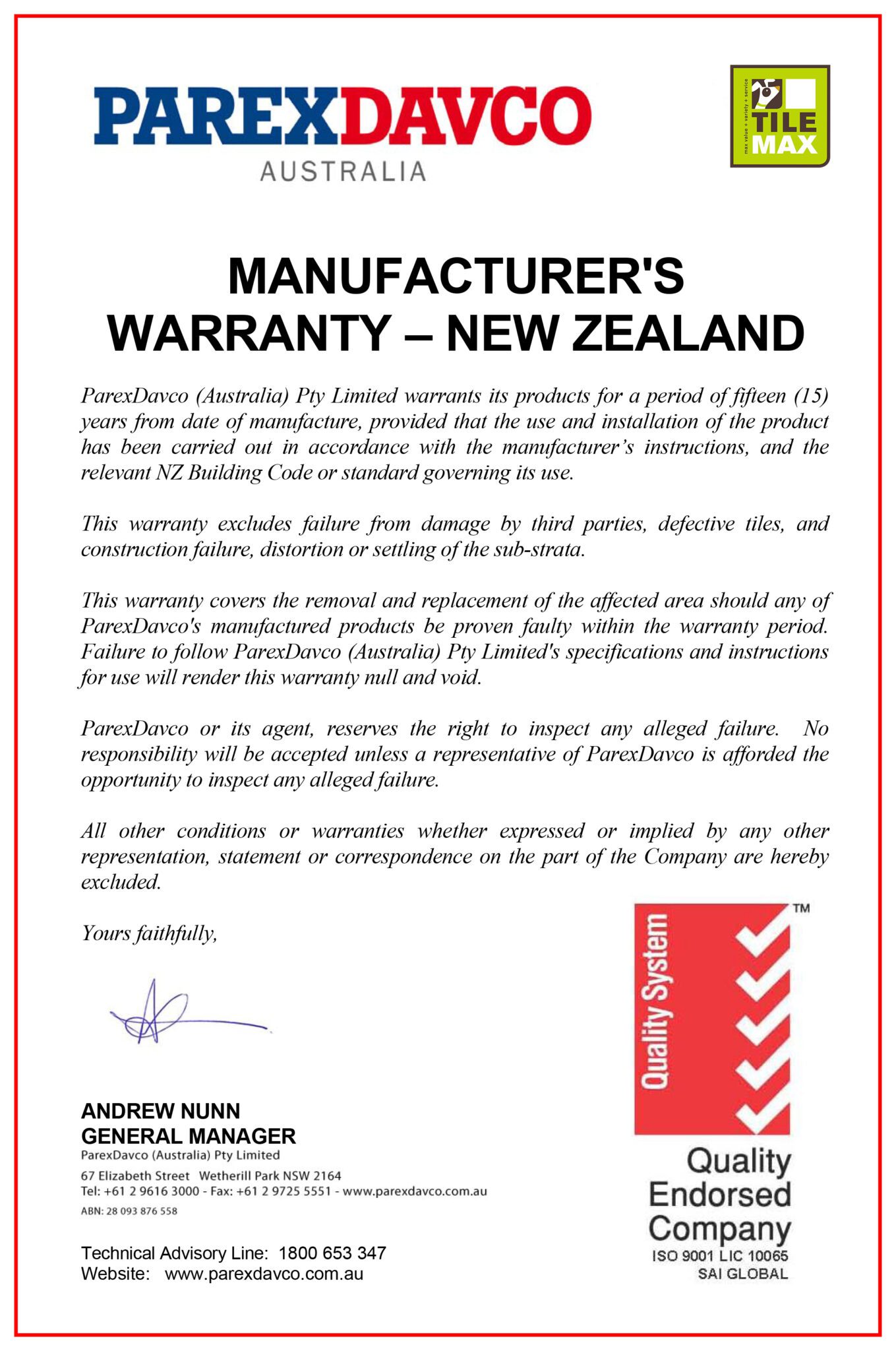 Davco 15 Year product warranty
Check Before Installation
Please remember that shades and variation from piece to piece is a normal inherent feature of tiles, porcelain, stone and mosaics. BEFORE INSTALLATION please check your product to ensure they are the correct tile, size, style and appearance as you ordered and expect.
As you may have brought your products on-line or may have brought products in-store and changed the intended use after purchase. It is your responsibility to check the suitability and compliance of any regulations of the product for that specific use. Particular care and diligence needs to be applied for situations such as products purchased for specific performance use such as swimming pools, exterior areas, exterior cladding and commercial heavy duty use.
Any claims must be made prior to installation. Installation of your product constitutes acceptance of the goods as supplied being the correct product, quality, size, colour, style and appearance. No claims can be made once your product is installed. Please be assured that all of our tiles meet and exceed the performance standards outlined in International Grading Standards ISO 13006. Not withstanding your rights under New Zealand Consumer Guarantees Act.
Please remember that tiles ordered at different times are unlikely to be from the same batch. Mixing of batches is at the customer's choice. Different batches including shades and calibration is not a defect.
Many companies in New Zealand offer all sorts of Guarantees with smoke and mirrors, meaning people are never as well covered as they think they are with over hyped guarantees.
We stand by and wish to remind all our customers that New Zealand has one of the most comprehensive consumer acts and regulations in the world and Tilemax is pleased to comply with these acts to protect and look after our customers.
New Zealand Consumer Guarantees Act 1993
The Consumer Guarantee Act sets out minimum standards for goods sold in New Zealand. In the event that goods sold are not of good quality or are faulty, the customer has the right to a repair, replacement or a refund.
New Zealand Fair Trading Act 1986
The Fair Trading Act is designed to protect the customer being misled, either intentionally or unintentionally. This applies to all aspects of the promotion and sale of goods and services including: pricing; where the product was made; where the product is from; the meeting of New Zealand safety standards; availability of products in-store and the sales techniques used. The Commerce Commission enforces the Fair Trading Act 1986.